Sign up to receive the latest on all things LOCATION. From client successes, to new happenings in The Lou, to what's trending in
CRE and beyond.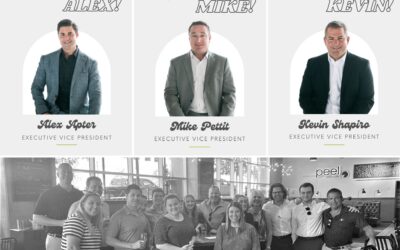 LOCATION. Commercial Real Estate is pleased to announce the promotion and title designations of several key team members. These promotions reflect the exceptional talent, dedication, and contributions of these individuals to the firm's success. LOCATION. Commercial...
7 BREW COFFEE
7 Brew was born from a desire to change drive-thru coffee into a fun, mind-blowing experience for everyone. 7 Brew is so much more than just a coffee stand. It's the concept of cultivating kindness and joy with every drink – through their service, speed, quality, energy and atmosphere. It's contagious and it's changing the drive-thru coffee industry.
TARGET SIZE
Please contact broker(s)
CONTACT
Scott Bitney (MO)
314.276.4673

Alex Apter (IL)
314.488.5900

Joe Lodes (IL)
314.852.8234

1634 TOWER GROVE AVE
1634 TOWER GROVE AVE
ST. LOUIS, MO


DETAILS
4,921 sf restaurant space with outdoor patio available February 1, 2024.

Property is situated in the historic Botanical Heights neighborhood of St. Louis, with The Grove, The Hill, Shaw, and South Grand neighborhoods nearby.

The space(s) are located in two separate buildings that can be accessed through a common corridor.
CONTACT
Ben Weis
314.629.6532

Kevin Shapiro
314.283.4691


This error message is only visible to WordPress admins
HTTP Error. Unable to connect to the Instagram API. Feed will not update.
©2023 Location Commercial Real Estate | Web Design by GOINET, Inc.