Sign up to receive the latest on all things LOCATION. From client successes, to new happenings in The Lou, to what's trending in
CRE and beyond.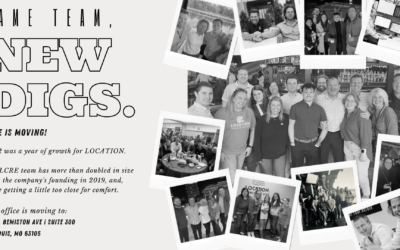 In just under 4 years since our founding, we have completely outgrown our first office! While we are ready for this next phase of growth (and a little extra breathing room), we can't help but reflect on the wild ride we've had thus far, and the memories made here....
©2023 Location Commercial Real Estate | Web Design by GOINET, Inc.